Ronnie James Dio has passed away at the age of 67
2010-05-17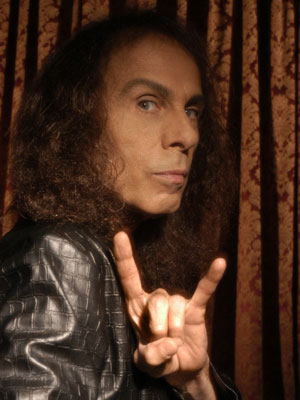 Yesterday the metal world lost an amazing artist & person - the legendary
Ronnie James Dio
has passed away on May 16, 2010 at the age of 67.
Dio has performed with Elf, Rainbow, Black Sabbath, Heaven & Hell, and his own band Dio.
On 25 November 2009, his wife/manager announced that Dio was diagnosed with stomach cancer.
This summer Heaven and Hell has planed some shows and the tour was canceled in the beginning of this month due to Dio's condition.

Today my heart is broken, Ronnie passed away at 7:45am 16th May. Many, many friends and family were able to say their private good-byes before he peacefully passed away. Ronnie knew how much he was loved by all. We so appreciate the love and support that you have all given us. Please give us a few days of privacy to deal with this terrible loss. Please know he loved you all and his music will live on forever.

- Wendy Dio

You can leave your condolences on Facebook
Alternative-Zine.com joins the mourning of this amazing man.
Related Link(s)
:
Interview with Ronnie James Dio (October 2005)
Ronnie James Dio
blog comments powered by