Confessor - return to the stage !!!
2003-01-29
Confessor are going to perform on March 8th, at The Lincoln Theater in Raleigh, NC.
A few months ago Scott Jeffreys from Confessor has informed us that the band is back again.
All the original members except the guitar player - Ivan Colon (who passed away during 2001) are in the reformation.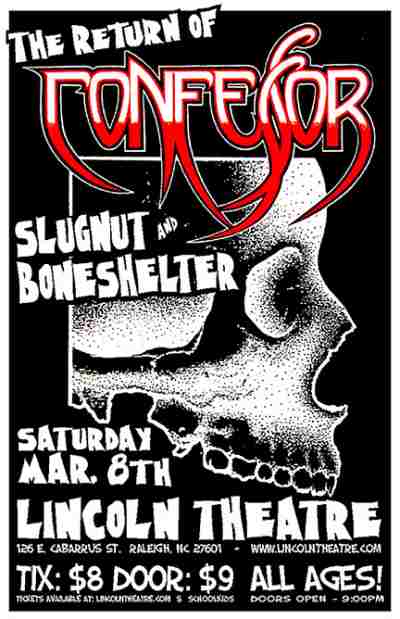 Related Links
:
Earache Records
blog comments powered by