Salem signs with Pulverised Records
2009-12-12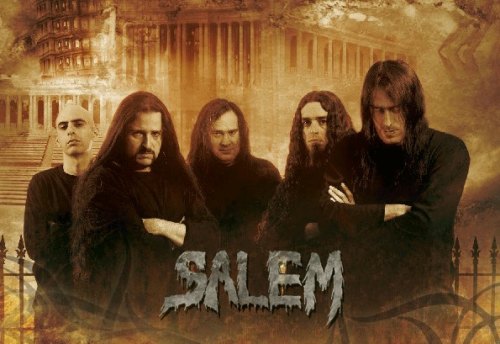 Salem
, the Israel metal band has signed with
Pulverised Records
and will release the forthcoming 7
th
album, titled "Playing God".
Salem
, who recently left the label: Season Of Mist, released the following statement:
"We are thrilled to join the Pulverised team. The label is very attentive to our needs and puts us as a top priority act. It is something we have been yearning for years. We feel confident that together we can achieve goals that have alluded us in the past few years. The band's 7th album, Playing God, is scheduled to be released mid 2010 and will include 12 scorching new tracks from the band, one of which is the head-turning cover of BOB MARLEY's "Exodus" ".
Comments Pulverised Records A&R Manager Calvin:
"Personally, I have been a Salem fan for a good number of years and this is definitely a dream coming true, to be able to work hand-in-hand with one of my favourite bands. The Salem guys are all about pure dedication, as well as very meticulous and professional in every aspect. We are very anxious to see what new grounds Salem will break this time with the new album!"
Related Link(s)
:
Salem - official website
Salem - MySpace page
Pulverised Records
blog comments powered by