Jarboe – upcoming album details
2008-10-09
As the release date of Jarboe's new album "Mahakali" is getting closer, it is now time to unveil the artwork and track listing of the mystical lady's upcoming jewel, and to give you the opportunity to download a
full song
off the album.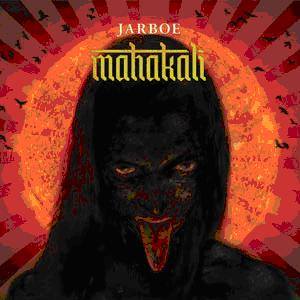 "Mahakali" is due October 13
th
and here is what the black goddess looks like:
1. Mahakali, of Terrifying Countenance
2. And the Sky which once was filled with Light...
3. The House of Void
4. Transmogrification
5. From afar, upon the Back of a Tiger
6. The Soul Continues
7. A Sea of Blood and Hollow Screaming
8. Overthrown
9. Mouth of Flames
10. Bornless
11. Ascend
12. Overthrown (reprise - Jarboe version)
13. Kali Lamentation II
14. Mouth of Flames (demo version)
15. Violence
16. Empty Mouth
Vocalists Attila Csihar (Mayhem) and Phil Anselmo (Down, ex-Pantera) are featured on the album, respectively on the "The Soul Continues" and "Overthrown" songs.
In other news, Jarboe recently covered Syd Barrett's "Late Night" for a tribute album to the legendary Pink Floyd founder. The CD is entitled "Like Black Holes in the Sky" and will be released this Wednesday, September 23rd via Dwell Records. Other artists featured on the compilation are Pentagram, Jesu, Yakuza, Dredg, Unearthly Trance, and other talented acts.
More information on the tribute's
MySpcae
and on the Dwell records
website
.
Related Link(s)
:
Jarboe – official website
Jarboe @ MySpace
blog comments powered by