A bit of the Colossus
2008-09-06
French groove/industrial metal band
Dagoba
's new album "
Face the Colossus
" will be released in the coming weeks, and their label
Season Of Mist
now give you the opportunity to download a full song off the album in MP3, so that you can get a taste of the colossus before he comes crushing you on October 10th. For "Face the Colossus" the band decided to work once again with famed producer Tue Madsen.
Download the "Back From Life" song
here
or listen to it on either the
band's MySpace
or the
label's MySpace
.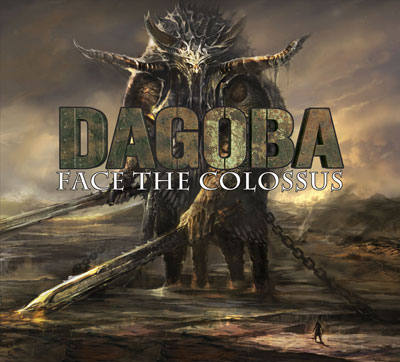 Face The Colossus – Tracklist:
1. Abyssal − 0:49
2. Face The Colossus − 4:54
3. Back From Life − 4:16
4. Somebody Died Tonight − 5:55
5. The World In Between − 6:09
6. Transylvania − 1:37
7. Orphan Of You − 6:10
8. The Nightfall And All Its Mistakes − 5:45
9. Silence #3 − 4:18
10. The Crash − 6:54
11. Sudden Death − 3:46
blog comments powered by