Cynic unveil second album!
2008-09-05
Dear CYNIC fans, the time has now come to unveil cult American band's sophomore album's artwork and track listing! As previously announced on a YouTube video, "Traced in Air" will be released on October 27th. The album was produced by the band itself in co-operation with Grammy-Award winning producer Warren Riker (worked with Down, Cathedral, Korn etc.).
Here is the artwork of the album. Yes, it is the work of renowned artist Venosa, who created the unmistakable cover and visuals for "Focus" in 1993.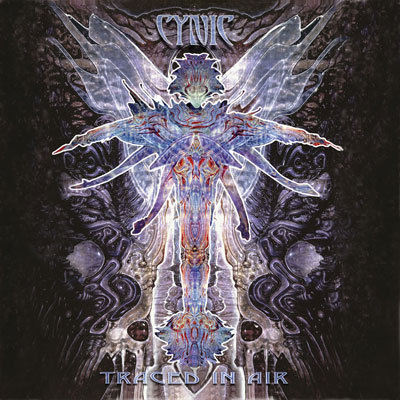 Traced In Air – Tracklist:
1. Nunc Fluens
2. The Space for this
3. Evolutionary Sleeper
4. Integral Birth
5. The Unknown Guest
6. Adam's Murmur
7. King of those who know
8. Nunc Stans
Related Link(s)
:
Cynic – official website
Cynic on MySpace
Season Of Mist records
blog comments powered by