Evergrey will perform live in Israel on December
2007-10-22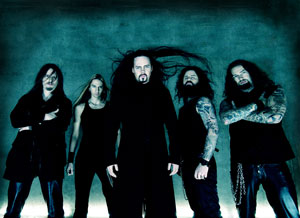 Evergrey
, the Swedish progressive/power metal band, will perform live in Tel-Aviv, Israel on December 1, 2007 at the Barbie club.
The band was founded in 1996 and released its debut album The Dark Discovery in 1998. Their most recent album is "Monday Morning Apocalypse", released in 2006. the album was produced and mixed by Sanken Sandquist and Stefan Glauman, former producers of Rammstein, Bon Jovi and Def Leppard, among others.
Evergrey
have recently returned to their rehearsal studios to prepare their next studio album. The new album is currently being recorded and is expected to be released before Christmas 2007. The bass guitar was being recorded by Tom and Henrik in the absence of a bassist, but as of August 6, 2007, Jari Kainulainen will permanently fill the role.
Related Link(s)
:
Evergrey
Evergrey - MySpace page
blog comments powered by