Maroon reveal cover artwork
2007-09-05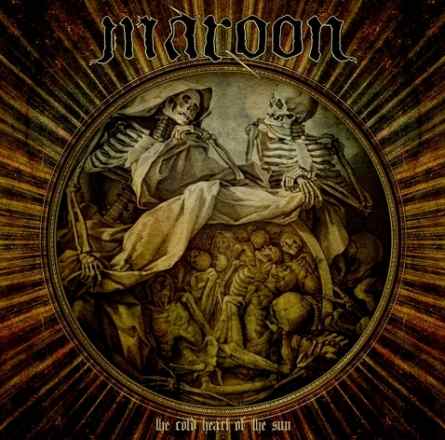 Germany's metal powerhouse Maroon presents you the cover artwork for "The Cold Heart Of The Sun", their highly anticipated follow-up to 2006's "When Worlds Collide".
Set for release on October 22nd, 2007 the album proves how years of hard work, constant live activity pay off in the most diverse and crushing effort the band has ever recorded!
The artwork was created by long-time friend and former guitarist Marc Zech and you can check it out in higher resolution at the band's
MySpace profile
.
Don't miss your chance to catch the band live on the modern metal tour of 2007 as Maroon will be teaming up for an European trip with As I Lay Dying, Darkest Hour and label mates Himsa! Get ready for a moshpit-steelbath.
Related Link(s)
:
Marron official website
Century Media Records
blog comments powered by