Nightwish new lead singer & new tour
2007-05-30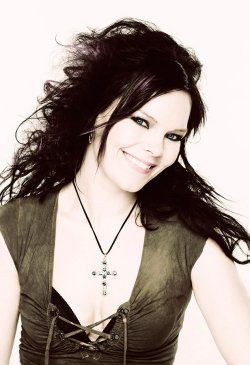 Nightwish
are introducing their new lead singer:
Anette Olzon
.
Anette is replacing
Tarja Turunen
, which was fired from the band on October 2005.
Nightwish
have published their
tour dates
. the tour will begin on October 2006 at Tel-Aviv, Israel and will end on January 2008 at Helsinki, Finland.
Related Link(s)
:
Nightwish - band's website
Altermative-Zine.com: Nightwish release first single out of new album
Alternative-Zine.com: Interview with Marco Hietala from Nightwish (May 2004)
Nuclear Blast Records
blog comments powered by