MagnaCult cover art revealed
2007-04-16
MagnaCult's debut album "Synoré" is due to release at the end of May through Rusty Cage Records and before the release date we wanted to show you the front cover artwork of this great designed 6-page Digipack!
The production was in the hands of Jochem Jacobs (of
Textures
), Bouke Visser and the band. Jochem and Bouke were responsible for the mixing and mastering of the record at their Split Second Sound Studio.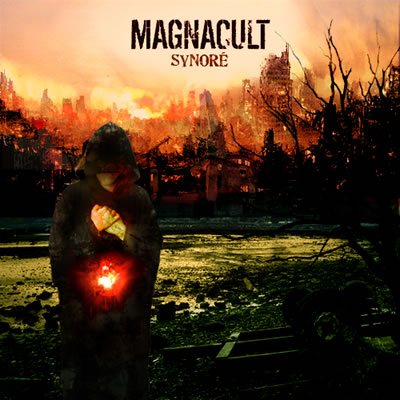 Two songs out of "Synoré" can be heard streaming at
this location
.
Related Link(s)
:
Official MagnaCult website
Rusty Cage Records
blog comments powered by