Poison The Well cover the Smashing Pumpkins
2006-06-18
Poison The Well have posted a cover of Smashing Pumpkins' song "Soma" online at
their MySpace page
.
The cover is part of a tribute album to the Smashing Pumpkins entitled "The Killer in you" out on Reignition Records.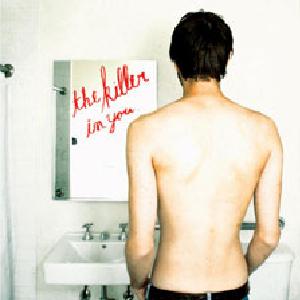 Tracklist- "The Killer In You":
1. Cherub Rock- Roses Are Red
2. Jelly Belly- A Thorn For Every Heart
3. Some- Poison The Well
4. Mayonaise- Emanuel
5. Today- Armor For Sleep
6. Eye- Hopes Fall
7. The Everlasting Gaze- A Static Lullaby
8. 1979- Vaux
9. Zero- 32 Leaves
10. We Only Come Out At Night- Murder By Death
11. Quiet- Eighteen Visions
In other Smashing Pumpkins news, the band has posted the following message on its official site: "It's official, The Smashing Pumpkins are currently writing songs for their upcoming album, their first since 2000. No release date has yet been set, but the band plans to begin recording this summer."
Related Link(s)
:
Reignition Records
The Smashing Pumpkins
blog comments powered by