Deicide - new album release
2006-05-17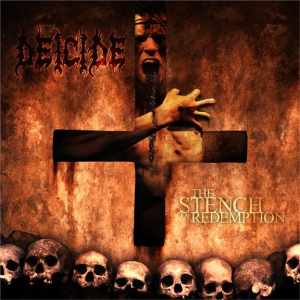 Deicide have confirmed an all-ages CD release show commemorating 6.6.06 and the release of their new album "The Stench of Redemption". This show promises to be devastatingly brutal and is truly a once in a life time event honoring the number of the beast on its' day! The show will take place at the Iliff Park Saloon in Aurora, Colorado, near Denver.
Deicide have been tirelessly working to complete "The Stench of Redemption" and are currently mixing the madness at Morrisound Studios in Tampa, Florida.
Deicide are also working on a series of dates throughout the US, tentatively from September 20 to October 31.
It is also in the works to bring Deicide over to Japan, to deliver a dose of brutality and a bottle of fine sake.
In a recent interview for Decibel magazine singer Glen Benton boasts that Deicide are "writing material that I consider to be more old-school."
Related Link(s)
:
Deicide - official web site
Earache Records website
blog comments powered by