Paul Di'Anno returns
2006-04-19
Cleopatra Records has announced the final track listing for the new album from former Iron Maiden frontman Paul Di'Anno, entitled "The Living Dead", due in North America on May 16.
The package will come with a bonus DVD that contains the music video for "The Living Dead" and an exclusive in-depth, tell-all interview in which Di'Anno discusses his days with Iron Maiden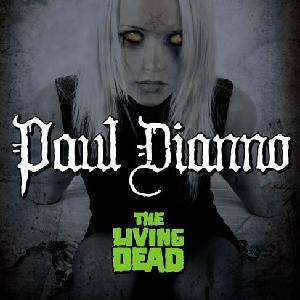 "The Living Dead"- Tracklist:
01. The Living Dead
02. Mad Man In The Attic
03. War Machine
04. Brothers Of The Tomb
05. P.O.V. 2005
06. Nomad
07. S.A.T.A.N.
08. Cold World
09. Do Or Die
10. Dog Dead
11. Symphony Of Destruction
12. Wrathchild (Live)
13. Phantom Of The Opera (Live)
A short preview of "The Living Dead" video clip is available on
his MySpace page
.
Related Link(s)
:
Cleopatra Records
Paul Di'Anno
Paul Di'Anno's MySpace page
Iron Maiden
blog comments powered by