Nightmare to perform live in Israel on April
2006-02-23
The heavy/power metal band will play a single show on April 13, 2006.
Nightmare
has released 7 albums and now days working on a new album which will be released via Regain records.
The evening will begin with live shows of Solitary who has released the album
"Trail Of Omission"
2 years & Dissonant who released earlier this year the album:
"Consolidated Reality Fragments"
.
Related Link(s)
:
Nightmare
Regain Records
Raven Music (The Israeli distribution and production website)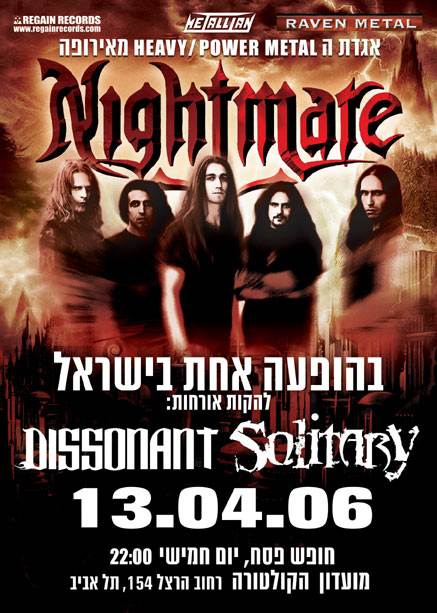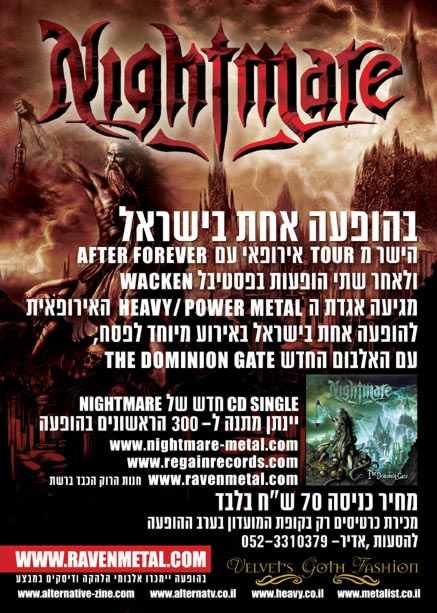 blog comments powered by