Special Salem show with Mayhem vocalist - Attila Csihar
2005-11-24
The Israeli metal band - Salem will play a special show in Tel-Aviv, Israel - releasing the "Strings Attached" album.
The ICSQ Strings quartet which played on the album will also be part of this show.
Attila Csihar, Mayhem vocalist will be special guest vocalist for the show.
The show will take place on the Theater club, Sderrot Jerusalem 10 st., Tel-Aviv - Yaffo on Tuesday the 27
th
of December 2005.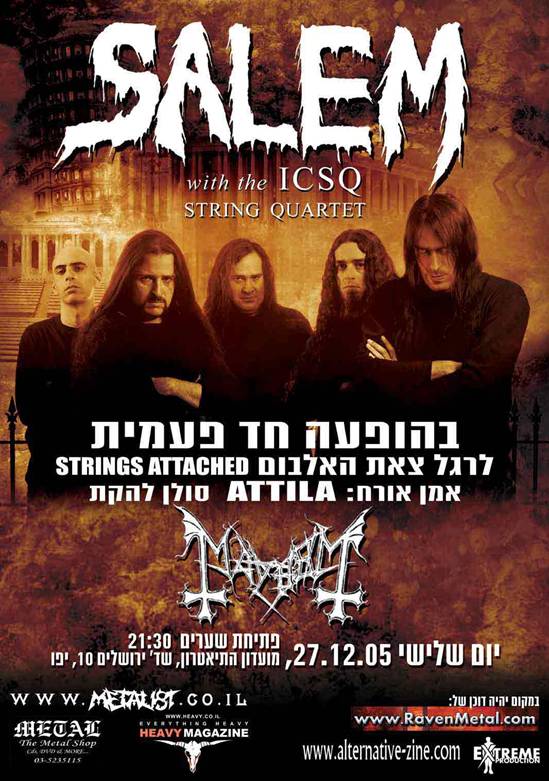 Related Link(s)
:
Salem
Mayhem
blog comments powered by