Totalrust Music - new label, dedicated to extreme music
2005-11-21
Totalrust Music
is a label located in Jerusalem Israel. The label is dedicated to extreme music, with a strong focus on "Doom".
After almost a year of hard work Totalrust's first 3 releases are finally out: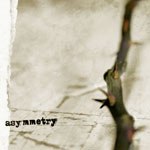 (Trust001) Asymmetry
An extreme compilation that contains a respectable list of bands from different kinds of slow music styles... In Asymmetry you will find a bunch of talented and promising bands, next to a few bands that you maybe already know (if not,check yourself please) that together bring you a 74 minutes of crawling fucked up and strange kind of journey, a journey of Doom!!!
"Asymmetry" - Tracklist:
1. Lux Incerta – Clear Water
2. Whelm – A State of Decay
3. Remembrance – Beyond The Waters *
4. Mary Bell – Armageddon Jam *
5. Asofy – Luce *
6. The Knell – Into Shattered *
7. Mar De Grises – Mar De Grises
8. Saturnus – Murky Waters
9. Wreck of the Hesperus – Utter Rot *
10. Abysmal Darkening – End It
* Exclusive tracks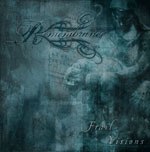 (Trust001) Remembrance - Frail Visions-
The debut album of this French Funeral Doom/Death Metal band including ex-members of In Somnis, and current members of Lethian Dreams. Frail Visions contains 8 tracks of 64 minutes of Funeral Doom/Death Metal. The album is field with slow mournful melodies, but contains also some breaking parts with faster tempo… The music moves naturally from the heavier parts to the more gloomy moments, and all that with tunes of sadness and despair...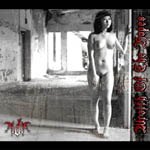 (Trust003) Wraith Of The Ropes – Ada
After a very long, meticulous and painful process, WOTR's debut album "Ada" is finally released. The album contains 6 tracks for nearly an hour of depressive and nightmarish Horror Metal. Horror film inspired atmospheres mixed with lethargic and Doom-laden Metal. Heavily mind-and-mood altering...
Related Link(s)
:
Totalrust Music
blog comments powered by