Ronnie James Dio will do a show in Israel
2005-08-26
Ronnie James Dio is known as one of the best Heavy Metal vocalists. in the past Dio was in the bands: Elf, Rainbow & Black Sabbat.
"Holy Driver", the first Dio album was released in year 1983. this year Dio has released a live CD titled - "Evil Or Divine".
The show in Israel will take place at Bitan 1, Gannei Hattaharucha, Tel-Aviv on October 29, 2005.
The Israeli metal band - Orphaned Land will be the support act.
| | |
| --- | --- |
| Vocals: | Ronnie James Dio |
| Drums: | Simon Wright (AC/DC,Rhino Bucket, John Norum, Mogg/Way and UFO with Michael Schenker in 1995) |
| Keyboards: | Scott Warren (Warrant, Keel and Berlin) |
| Bass: | Rudy Sarzo (Ozzy Osbourne's band, Whitesnake, Quiet Riot) |
| Guitar: | Craig Goldy (Giuffria, Rough Cutt, Project Driver) |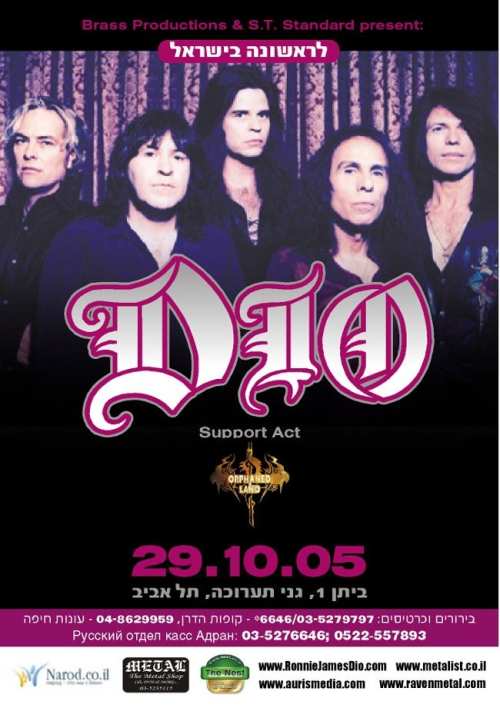 Related Link(s)
:
Ronnie James Dio
Orphaned Land
blog comments powered by