Megadeth will appear in the Israeli Metalist festival.
2005-05-16
The Israeli Metalist festival will take place this year for the 3
rd
time on the 22
nd
of June 2005.
This year the festival will host the legendary Megadeth and will be larger than it was before, therefor it will be an open-air festival and will take place in Palmachim beach (near the city Reshon Le'zion) instead of Hanger 11 in Tel-Aviv.
Confirmed bands for Metalist 2005 are
:
Megadeth
Eternal Gray
Crossfire
Winterhorde
More bands should confirm.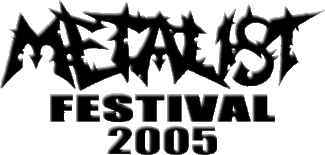 Related Link(s)
:
Metalist festival
Megadeth
Eternal Gray
Crossfire
Winterhorde
blog comments powered by