Orphaned Land return to the stage after 6 years of silence
2001-11-23
After 6 years of silence -
Orphaned Land
return to the stage.
The last time
Orphaned Land
played a gig was on 1995 in Tel-Aviv, Israel.
They will make 2 shows: one in Israel, Hanger 11, Tel-Aviv harbor on the 27/12/2001
the other at the 'Sold Out Concert Hall', Istanbul, Turkey on the 22/12/2001.
Orphaned Land are now working on their new album - "Mabool" that should be released on Winter 2002/2003.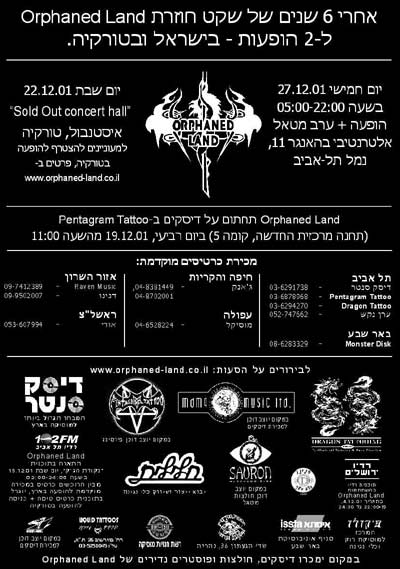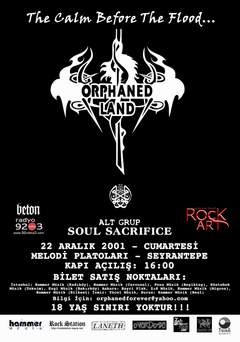 Related Link(s)
:
Orphaned Land
blog comments powered by