PARADISE LOST have parted ways with drummer Lee Morris.
2004-03-13
Paradise Lost have released the following statement:
Regrettably Paradise Lost have come to the decision to part company with drummer
Lee Morris
. The band state personal and musical differences as their reason for taking this action.
No replacement has been named as yet, although the new album will continue to be recorded as previously planned.
We are sorry to see Lee go, and wish him all the best for the future.
Lee Morris
added " I think it was always going to be difficult integrating myself into an already established set-up, and although we have always had a varying degree of opinions, attitude and ethics on things over the last 9 years we have usually always managed to find a happy medium. However, I think that over the last year the divide has really grown to a point where compromise is no longer really an option for any of us to maintain a healthy working relationship. I have complete respect for the band on their decision at this stage in their career, and I want to wish them every success on the forthcoming album and thank them for the good times. As for me, I'm not sure what the future has in store yet, but I do believe that all things in life happen for a reason and as one door closes another opens, so here's to new beginnings."
Lee Morris
can still be contacted by emailing:
lee@paradiselost.co.uk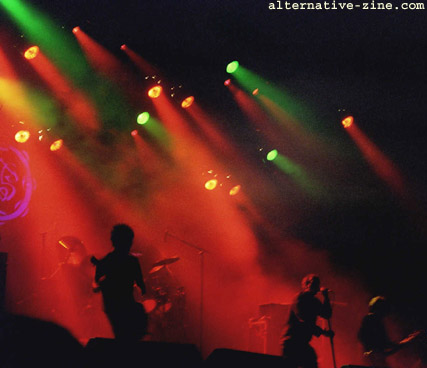 Related Link(s)
:
Paradise Lost
blog comments powered by