Pungent Stench will do one show in Israel !!!
2003-10-18
Pungent Stench are coming to do one show in Tel-Aviv, Israel on November 13, 2003.
This will be the second show for Pungent Stench in Israel, the first one was over 10 years ago.
The evening will begin with the supporting bands:
Spawn of Evil
whoreXcore
The show will take place on the Barbie club, 52 Kibbutz Galluiot st. Tel-Aviv.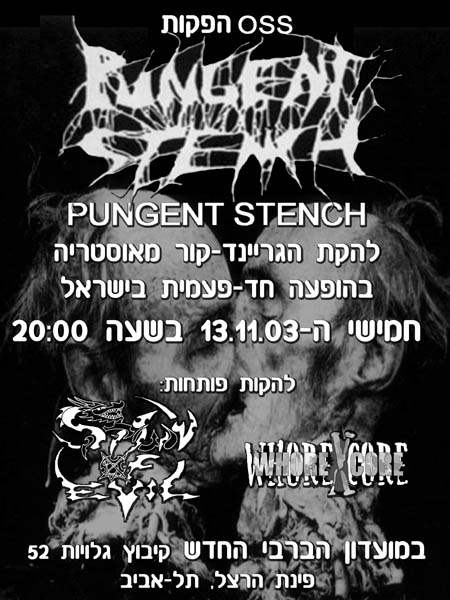 Related Link(s)
:
Pungent Stench
Spwan of Evil
whoreXcore
blog comments powered by