Dream Theater - new album on November.
2003-09-27
Dream Theater's latest CD "Train Of Thought" is tentatively scheduled for release on November 11th 2003.
The track listing is:
1. As I Am
2. This Dying Soul
3. Endless Sacrifice
4. Honor Thy Father
5. Vacant
6. Stream Of Consciousness
7. In The Name Of God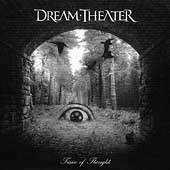 Produced by John Petrucci and Mike Portnoy
Engineered by Doug Oberkircher
Mixed by Kevin Shirley
Dream Theater's 2004 World Tour will kick off in Manchester England on January 16th 2004.
Related Link(s)
:
Dream Theater
blog comments powered by