Anathema - new album on October.
2003-09-26
The title of the new Anathema album has been confirmed as "A Natural Disaster" and is due for release on the 20th of October 2003.
You can listen to a new Anathema song, "
Are You There?
" (4675kb mp3),
from the forthcoming album at Music For Nations page
The follow-up to 2001's "A Fine Day to Exit" was recorded and mixed at Parkgate Studios near Hastings, U.K.
(except for two songs, which were mixed in Nottingham at Electric Mayhem) and was produced and engineered by Dan Turner.
Cover artwork was handled by artist extraordinaire Travis Smith.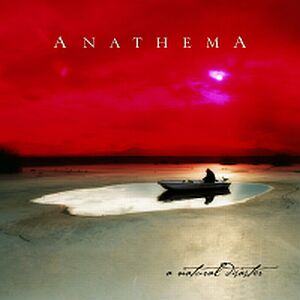 The complete track listing for "A Natural Disaster" is as follows:
01. Harmonium
02. Balance
03. Closer
04. Are You There?
05. Childhood Dream
06. Pulled Under
07. A Natural Disaster
08. Flying
09. Electricity
10. Violence
The CD, which includes two instrumentals, has a total running time of roughly 55 minutes.
ANATHEMA guitarist Daniel "Danny" Cavanagh had previously stated this about the musical direction of the new album:
"The [new] songs lend themselves to [a] simplified approach, being uncomplicated songs that get to the heart of the matter
without having to go round the block to get there, if you see what I mean.
"It's fair to say you can expect a variety of songs and soundscapes on this one, from peaceful and ambient tones,
to sonically massive great noises that we are barely able to control."
Related Link(s)
:
Anathema
Anathema - Are You There? (4675kb mp3)
Music For Nations
Travis Smith
blog comments powered by