Peaceville re-releases give classic extreme metal releases a new life
2007-11-15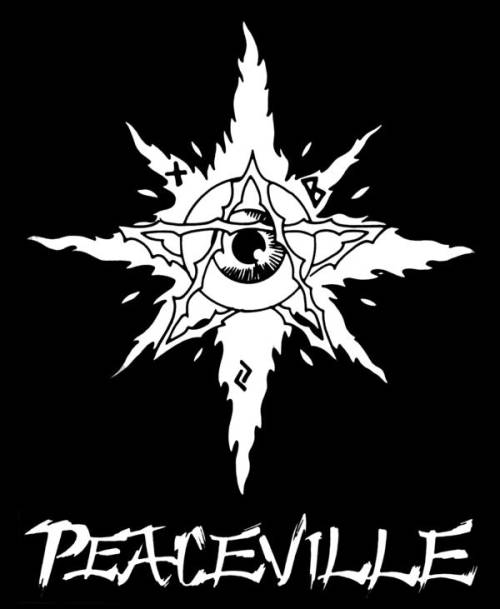 Legendary UK metal label
Peaceville
has recently bought the rights to one of extreme metal's best underground label– Italy's Avantgarde. Thus re-releasing early albums by such illustrious underground greats as Katatonia, Carpathian forest, Behemoth, Mayhem and Diabolical Masquerade:
First, some history about peaceville to those who are unaware of the label's gigantic impact on all that is heavy.
The label was started out by
Paul "Hammy" Halmshaw
back in 1987. the label was the first to feature such British talent as
My Dying Bride
,
Anathema
and
Paradise Lost
to name but a few, classic American death metal outfits such as
Autopsy
and
Vital Remains
, and several of Europe's most interesting and important bands, such as
Opeth
,
At The Gates
and
Therion
. It was plain to see Hammy had a knack for identifying and signing important acts even before the band themselves were aware of their own latent talents.
Last year
Hammy
and his wife and partner,
Lisa Halmshaw
announced their departure from the label they started out
, passing to reigns to Snapper Music's
Paul Groundwell
. A lot of nostalgic tears were shed, but it seems that Peaceville has not dropped the ball since.
During the last few years,
Peaceville
has been signing several new and interesting international acts, some I like better, some less. Among the more talented ones, which I personally liked, are
Novembre
and
Madder Mortem
, both truly unique outfits, while on the lower scale are sludge/riot girl merchants
Gallhammer
, whom I didn't take much of a fancy to.
Another smart move was to re-release some classic extreme metal albums, whose rights, were purchased by Peaceville, mostly from Italy's Avantgarde Music. Some of these albums are notoriously hard to find, and these high-quality, digi-packed re-issues are perfect solutions for those interesting in owning these albums.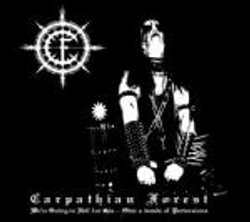 Carpathian Forest
The direction Peaceville has taken with these re-releases is quite clear – extreme and underground. Probably the most extreme is the releasing of albums by Carpathian Forest, one of Norway most infamous black metal outfits.
The band's early albums were released by Avantgarde music, and contained some of the most harsh, primitive and raw black metal known to man. If you can take it or not depends entirely on your fondness of this genre.
Paceville has re-released the following:
1998's Black Shining Leather.
2000's Strange Old Brew
2001's Morbid Fascination Of Death
And 2002's compilation album – We Are Going To Hell For This!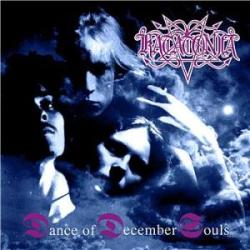 Katatonia
Another extreme band who's album were re-released was Katatonia, one of doom metal most renowned acts, a band still signed with Peaceville today, and who's music took a definite turn for the melodic through the years.
Peaceville bought the rights to this Swedish band's early releases, thus releasing:
1993's Dance Of December Souls
1996's Brave Murder Day
And 1998's Discouraged Ones,
Following which the band departed Avantgarde Music and signed to Peaceville.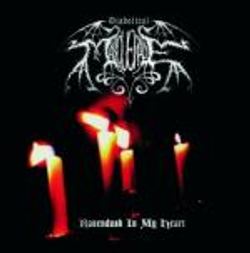 Diabolical Masquerade
Katatonia
guitarist Blackheim's Diabolical Masquerade was next for re-releasing. His version of complex and symphonic black metal, a joint effort with the busy
Dan Swano
has created some truly memorable albums, and now it's actually possible to get
Them, thanks to Peaceville:
1996's Ravendusk In My Heart
1997's The Phantom Lodge
1998's Nightwork
And 2001's Death's Design.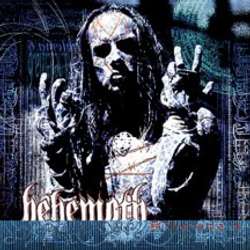 Behemoth
:
Moving on to Poland, the company has managed to secure the rights to one of extreme metal's most respected recording artists – Behemoth. The band, currently signed with Sweden's Regain Records, has released it's first albums through Avantgarde. The albums, though not as well produced as their latest efforts, are impressive examples of extreme and highly technical death metal. Peaceville released the best of their early work, two albums:
2000's Thelma.6
And 2002's Zos Kia Cultus (Here and Beyond)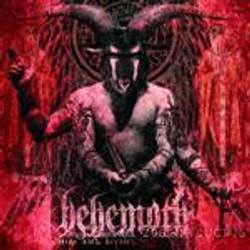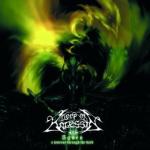 Keep Of Kalessin
Norway's Keep Of Kalessin have been earning their stripes with their take on fast, yet technically proficient black metal. The band's latest – Armada, has been generally viewed as one of black metal strongest release in 2006, an impressive combination of hyper-fast black metal with some melodic riffing and keyboard work.
The band's first two releases, though not as expertly produced as their latest, were solid black metal albums with plenty of aggression for those with a soft spot for it:
1997's Through Times Of War
And 1999's Agnen: A Journey Through the Dark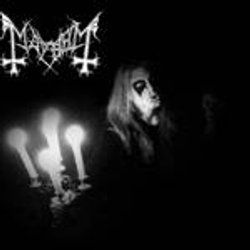 Mayhem
The last band whose re-releases reached me, is Mayhem. The Norwegian beast has been the butt of both horror stories and jokes these last few years, but there's no denying the importance of their early work in extreme metal's history. From their humble origins in 1984, the band has provided a unique body of work that's both original and impressive.
Peaceville has released two classic live albums by this band, both featuring very different, and very distinct vocalists. Dead, the band's third vocalist, who committed suicide in 1991, and Maniac, their second and then fourth, who was out of the band by 2004.
Re-released:
1993's Live In Leipzig
1999's Mediolanum Capta Est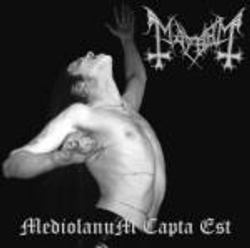 So, this is it. I'm quite sure we can expect more of these re-releases through Peaceville, the re-releasing of hard-to-get metal classics is a bottomless pit, the amount of albums that need to be heard is almost limitless, and I just hope the guys at Peaceville will continue and make even more great albums available for fans out there.